Please Eat the Flowers, part 3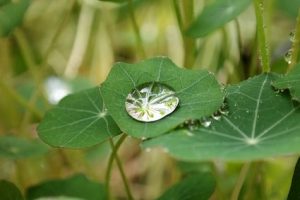 And that's just the beginning. Once the plants have passed the "baby" stage, the leaves have a slightly cupped shape.
And those cupped leaves lend themselves to all kinds of creative uses.
Make an herb butter by blending minced fresh herbs with softened butter. Place a small dab of your special butter on nasturtium leaves, and place the leaves on the edges of your serving platter. Or on a separate small plate, if you're not using a platter.  Try dill butter with poached salmon. Or basil butter with baked tomato tart. Or thyme butter with grilled chicken.