"Hello spring. Welcome." Love, Pansy.
Cute, easy to grow, lovely colors, long season of bloom.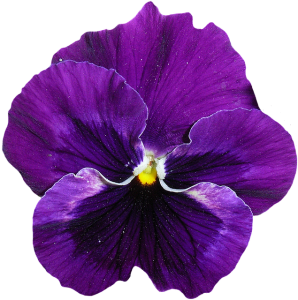 Need more good news? They are also edible. That is, if you don't spray any toxic chemicals on them. Which you won't have to, because they are essentially bug-free.
And keep this in mind — pansies, being cool-season plants, show up again in the nursery in the fall too. With any kind of luck, fall pansies may winter over and bloom again for you next spring.