Have You Heard of the Steiner Cabins?
Altogether, working entirely by hand (let me repeat: NO power tools), the Steiners built almost 100 cabins. They are so well constructed that almost a century later, most are still intact, still lovely, and highly cherished by lucky homeowners.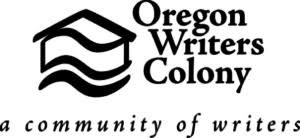 Almost all of the 100 or so Steiner cabins are located on Mt.Hood. But two are on the Oregon Coast, one of which is owned by Oregon Writers Colony and maintained as a writer's
retreat for the group's members. And I recently had the opportunity to spend time there, which inspired me to learn more about the Steiners.
It happened this way: OWC asked me to present a 2-day workshop on "Writing a Nonfiction Book Proposal," to be held at their cabin in Rockaway Beach, known as ColonyHouse. I have done an abbreviated version (2 hours) of this workshop often, but this was a wonderful opportunity to cover the topic in depth and really explore important details.
That in itself was very rewarding for me. But a spectacular bonus: I got to spend the weekend in a Steiner cabin! What an incredible treat. Thank you, Oregon Writers Colony and all the wonderful writers who attended.
PS – The Steiner family saga ends with two mysterious deaths. Want to read about it? Send me a quick note.