Have You Heard of the Steiner Cabins?
Built entirely by hand, with no power tools, from materials provided right on the spot by Mother Nature, the 100 or so distinctive log cabins built by the Steiner family are a Northwest treasure. It's a fascinating story for anyone who loves history, architecture, and a pioneer spirit.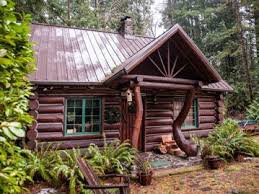 Henry Steiner, master carpenter who came to Oregon from Germany as a child, settled first near Oregon City, where he met his wife Mollie and began the work that would define his life: building log cabins from indigenous materials. Later Henry and Mollie and their brood (eventually, 13 children) relocated to Brightwood, a tiny community on the flanks of Mt. Hood, today known as one of the "villages of Mt Hood," along with Welches, Zigzag, and Rhododendron.