Flower Arrangements When Flowers Are Few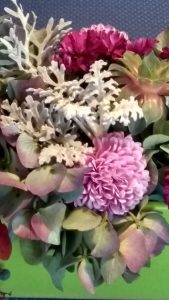 This arrangement also features the only elements Alice actually bought at the store: dark rose-pink flowers of chrysanthemums, and small succulents; both those are destined to go into her garden later, when I can bear to part with this beauty.
 Isn't she amazing? Thank you, sis; thanks a million.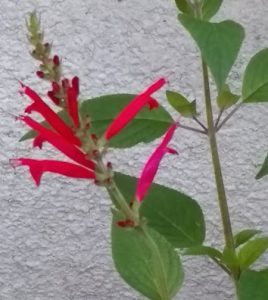 And here's a little PS – in mid-November, my two-year-old pineapple sage decided to bloom!