The Community of Gardeners – It's More Than You Think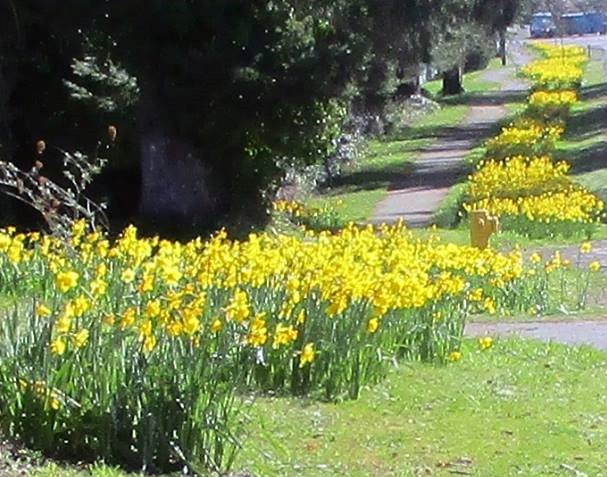 In October 2018, nearly two dozen hardy volunteers planted more than 8,000 bulbs, which were donated by a local business owner (whose General Store is a much-loved landmark in the area).
And the result was simply stunning. I found myself going way out of my way to drive that road, so I could soak in the magic.