Soup Night in South Carolina
It was almost 6:30 on a mild South Carolina evening, as folks made their way into the Community Room of the Northeast branch of the Richland Library (Columbia, SC) for Soup Night. Grownups and several kids helped themselves to delicious Taco Soup, with their choices of add-ons like sour cream, cheddar cheese, and tortilla chips, then settled into their seats as I began to explain what Soup Night is all about, how I came to be aware of this nationwide phenomenon and eventually wrote a book about it, and told a few stories of Soup Night hijinks around the country.
I've done this program more than 50 times, in libraries around the US and Canada, and this one had two truly remarkable features. For one thing, this library branch has a beautiful, modern, full kitchen setup, specifically designed for cooking demos and hands-on classes. I have NEVER seen that in a public library. What a treasure for these lucky patrons! And tonight the room was filled with such a warm, happy spirit. Intangible, not easy to describe, but a real joy to experience. We had so much fun, it seemed that no one wanted to leave.
Two amazing women made this magical night possible. Caroline Bradley (on the right), who has the very enviable job of running that amazing kitchen and conducting the cooking classes; she made the soup. And Jocelyn Pettigrew, who handled all the planning logistics (not easy to do when I'm coming from 3000 miles away), and did it with such aplomb. My sister joined me for this event, helping with the information table, and these two young women made us feel so welcome.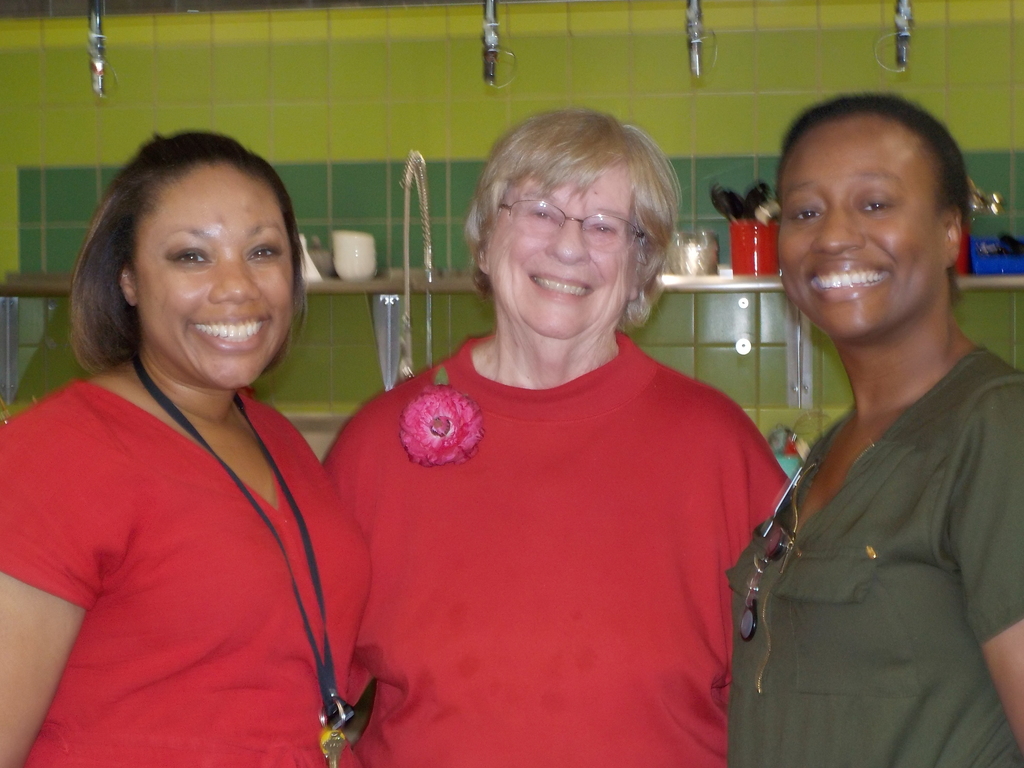 I have to point out one particular guest. His name is Jordan, and he's 12. (He's the grinning youngster in the group photo.) He came with his mom, paid close attention to everything I said, asked great questions, and hung around to help up pack up, all with a huge smile. At one point I asked him why he had wanted to come. "I like cooking," he said. "I just really like it." I'm pretty sure that if I come back in 10 years or so, I'll be visiting him at his own restaurant. Great to meet you, Jordan!