New Soup Night: Oklahoma City
 Since my book Soup Night was published in late October 2013, I have learned about a number of other Soup Night groups. It's so much fun to hear from these folks. Some of these groups were already thriving but I just didn't find them in time to include in the book. Others of them were, I am tickled to report, inspired by the book.
It's my pleasure to introduce these new groups, to add to the Soup Night tradition.
And if you happen to be part of a soup group, in whatever form that might take, or know about one, I'd love to chat with you about it. Please contact me here; I look forward to hearing your story.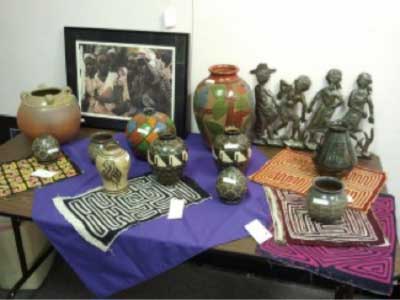 One of the most heartwarming things I have learned from talking with people about their Soup Night is the unexpected connections that develop among folks who don't know each other well, and the sometimes amazing things that come from those connections. This story, from Oklahoma City, is a perfect example.
Linda Temple wrote to me February 2014, to let me know she had seen my book in her library, and it struck a major chord with her, because she and her husband Tom have been hosting a Soup Night since 2002. In those dozen years, some of their friends have moved away, although Linda reports that most try to plan their visits back to Oklahoma City to coincide with Soup Night, because they miss it so much.
I'll let Linda tell you the rest, in her own words.