Gardening From the Ground Up
Do you know someone who wants to learn about gardening?
Looking for a holiday gift that will actually arrive on time?
GARDENING FROM THE GROUND UP, from an author you already know, is the answer for both.
Ideal for new gardeners: The subtitle says it all: "Rock-Bottom Basics for Absolute Beginners." In her trademark warm and friendly style, and using language that is clear, easy to understand, and fun to read, Maggie takes new gardeners by the hand and tells them what they need to know (and leaves out the stuff they don't need).
Maggie says, "I was honored by this review in Booklist, a magazine published by the American Library Association. Librarians and bookstore managers depend on Booklist reviews when deciding which books to order for their customers." 
What you get. This is a brand-new book; not a used copy. It is an oversized paperback, 7 by 10¼ inches; 266 pages plus 135 original illustrations. It is structured like an encyclopedia, with 40 separate chapters from Annuals to Year-Round Care. And best of all, it will be autographed just for you by the author.
I will be delighted to autograph it, either for you or for someone else, if this is a gift; you can, if you wish, tell me exactly how you want the inscription to read.
No supply-chain delays here. I'm sure you've been hearing about the crazy delays all around the country, as the normal pattern of shipment of goods is a real mess this year. Store owners are already starting to worry about Christmas shoppers facing empty shelves.
That will not be the case here. I have these books on hand right now, in my Portland office, and will ship them, at book rate, within two days after your order is received. But – and this is the truth – I don't have an unlimited supply, and once these are gone, that's it. That's why I'm sending this note now; because we're already friends, I wanted you to have a little head start.
 Click any of the images below for a peek inside: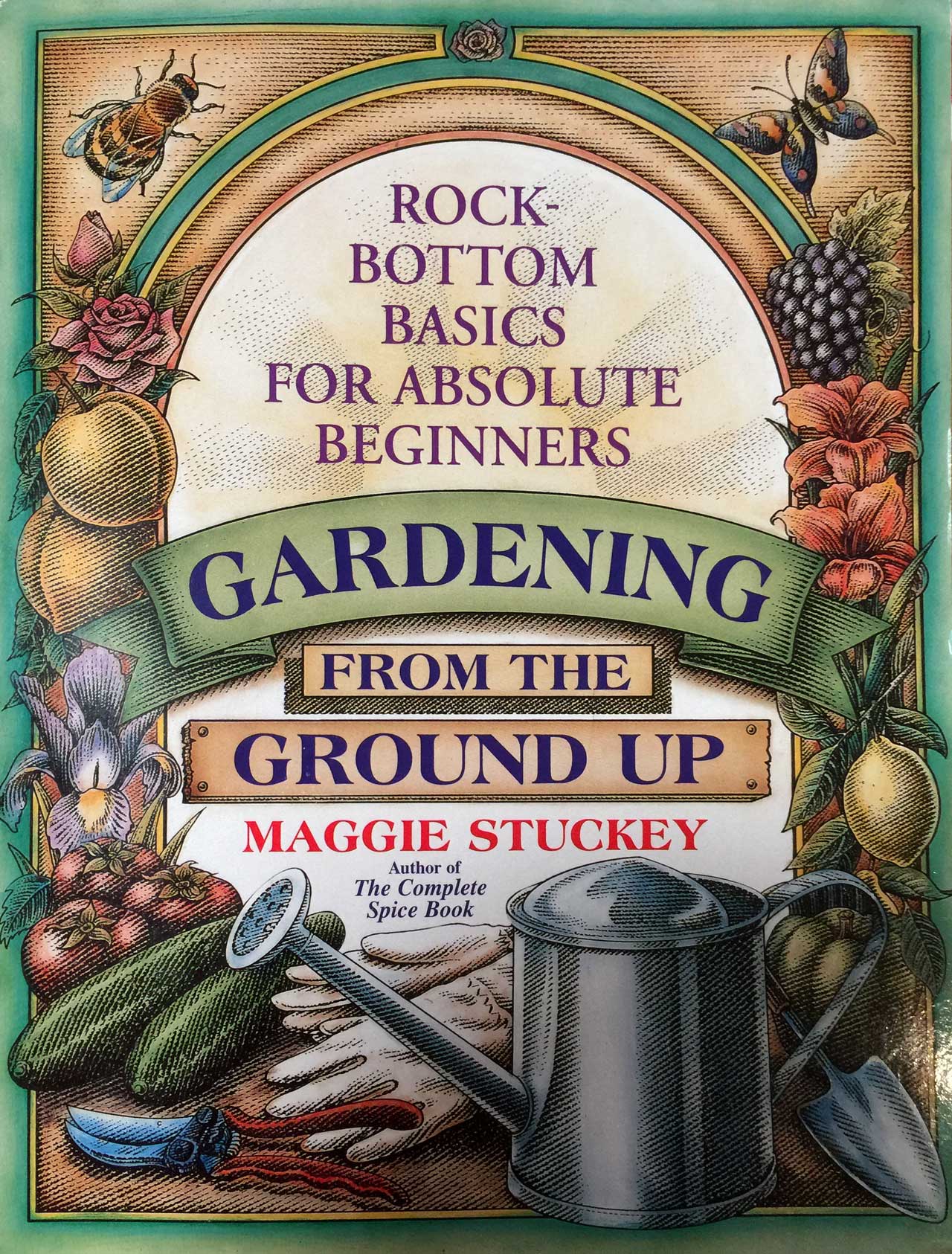 This little primer will provide serious assistance to beginning gardeners everywhere. The book's organization is extremely user-friendly. In alphabetical format, Stuckey progresses from annuals and biennials to seeds, vines, and year-round care, [and] is enjoyably direct in her sensible instruction. An admirable handbook that could prove to be indispensable as a most basic reference.  – Booklist