Unboring Turkey Leftover Soups
Turkey Taco Soup. A kids' favorite, easily assembled from your refrigerator, pantry, and spice cabinet. 
           In a little olive oil in a big soup pot, saute one small chopped onion, 2-3 cloves garlic, and about a tablespoon of commercial taco seasoning (or substitute ½ teaspoon cumin and 1 teaspoon chili powder). When onions are soft,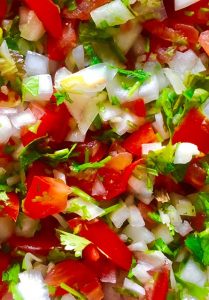 mix in the following: your 4 cups turkey broth; one or two cups of diced cooked turkey, however much you can snag from the Sandwich Guys; one can of mild diced chiles, well drained; 2 cans of diced tomatoes, including liquid; 1 can of black beans, well drained; 1can corn (not the cream kind), drained. If people in your family like it spicy, make one of the cans of the tomatoes the kind that contain chiles, or add a dash of red pepper flakes, Taste, add salt if needed. Serve with your choice of garnishes: grated cheese, sour cream, chopped cilantro, sliced black olives, diced avocado, wedges of fresh lime.
Mediterranean Delight. If you like Middle Eastern food, try this turkey soup with familiar flavors of yogurt, garlic, lemon, and mint. (I thought of calling it Turkish Turkey Delight, but it sounded a bit too corny.) This one works best with fresh mint, which I hope you have in your garden. Or make a trade with a neighbor: some of your soup in exchange for some of her mint.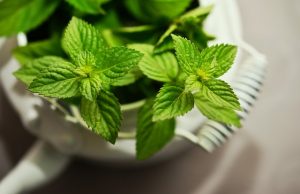 Take your turkey stock out of the refrigerator and let it come to room temperature. Meanwhile, cook about a cup of lentils in simmering salted water and drain them well when done  (or substitute one can of garbanzo beans, drained). In a small bowl, mix 1 cup of plain yogurt (full fat) with one egg yolk and 2 tablespoons flour. Blend well till there are no flour lumps. In your big soup pot, saute 2 cloves of garlic in olive oil; while they are cooking, sprinkle with 2 teaspoons paprika and a pinch of cayenne. When you can smell the spices, add your turkey stock and slowly dribble in the yogurt mixture, whisking as you go. Once the stock has started to thicken, add your diced turkey, the drained lentils or garbanzos, and a handful of fresh mint leaves, finely diced. Heat to simmer, and serve with lemon wedges.