Renee's Garden Seeds. Renee Shepherd is known for going to great lengths to find the perfect varieties for her many fans. Check out her two collections for containers: One for vegetables, one for herbs.
Two well-respected companies located in my home state of Oregon, where the nursery field is a major industry: Territorial Seed Company, and of course Nichols Garden Nursery.
Finally, Kitazawa Seed Company. In business for 102 years, this small company with an unassuming catalog specializes in seeds for Asian vegetables. And since many Asian plants are by nature small in size, they are perfect for containers. But even if you have a great big outdoor garden, this is well worth exploring. Look for the 13 special collections, each with 7 seed packets and each with a special focus: Asian Herb Garden, Korean Cuisine, Thai Garden, and more.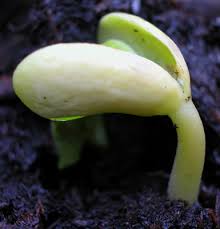 ANSWER: Easter Egg Radishes. Cute, huh?